Conference Aim and Scope
The way in which IT resources and services are being provisioned is currently in flux. Advances in distributed systems technology have allowed for the provisioning of services on an unprecedented scale and with increasing flexibility. At the same time, business and academia have started to embrace a model wherein third-party services that can be acquired with minimal service provider interaction, replace or complement those that are managed internally. Organizations have only started to grasp the economic implications of this evolution.
As a global market for infrastructure, platform and software services emerges, the need to understand and deal with these implications is quickly growing. In addition, a multitude of new challenges arise. These are inherently multidisciplinary and relate to aspects such as the operation and structure of the service market, the alignment of cost, revenue and quality-related objectives when taking on a service consumer or provider role, and the creation of innovative business models and value chains. These challenges emerge in other service domains as well, for example in the coordinated operation of the next generation electricity grids that are characterized by distributed generation facilities and new consumption patterns.
GECON invites researchers and practitioners from academia and industry to present and discuss economics-related issues and solutions associated with these developments and challenges. Contributed work can comprise extensions to existing technologies, successful deployments of technologies, economic analysis, and theoretical concepts. The purpose of this event is to gather original work and build a strong multidisciplinary community in this increasingly important area of a future information economy.
General topics of interest at GECON 2015 include:
Analysis of software industry and cloud computing industry

Market mechanisms, auctions models, and bidding languages

Decision support for providers, service selection, and procurement

Revenue and energy-aware resource management

Pricing schemes and revenue models

Capacity planning

Resource allocation and scheduling

Automated trading and bidding support tools

Incentive design and strategic behavior

Development of sustainable infrastructures

Desktop grids, volunteer computing and crowd-sourcing

Economic modeling of networks, systems, software, and data

Business models and strategies

Service value chains and value networks

Metering, accounting, and billing

Negotiation, enforcement and monitoring of Service Level Agreements

Trust, reputation, security, and risk management

Performance monitoring and prediction

Reports and analysis on operational markets and testbeds

Techno-economic analysis

Standardization and legal aspects

Cost modeling, cost-benefit analysis, game theory

Smart electricity grids

Social network systems

IaaS, SaaS, PaaS

Services Science

Technology acceptance models

Benefits to small and medium-sized enterprises
The general topics of interest at GECON 2015 are organized into tracks. Authors are encouraged to choose one track most relevant to their submission:
Track 1. Economics of Big Data


Track 2. Smart Grids


Track 5. Economics of Software & Services


Track 7. Economic Models of Networked Systems


Track 8. Legal Issues


Track 9. Economic and Societal Impact

The call of papers of GECON 2015 can be found here.
Keynotes
Service quality assurance in multi-clouds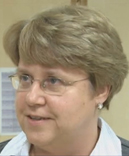 Prof. Dana Petcu - West University of Timisoara, Romania
Dana Petcu (Mrs., PhD) is Professor at Computer Science Department of West University of Timisoara, scientific manager of its supercomputing center, and CEO of the research spin-off Institute e-Austria Timisoara. Her interest in distributed and parallel computing is reflected in more than two hundred papers about Cloud, Grid, Cluster or HPC computing. She is and was involved in several projects funded by European Commission and other research funding agencies, as coordinator or local team leader. She is chief editor of the open-access journal Scalable Computing: Practice and Experience. She owns also three awards for scientific achievements. Home page: http://web.info.uvt.ro/~petcu
Abstract:
The Cloud heterogeneity is manifested today in the set of interfaces of the services from different Clouds, in the set of services from the same provider, in the software or hardware stacks, in the terms of performance or user quality of experience. This heterogeneity is favouring the Cloud service providers allowing them to be competitive in a very dynamic market by exposing unique solutions. However, such heterogeneity is hindering the portability of the applications consuming the services, the seamless migration of legacy applications towards Cloud environments, or the automation of Cloud application deployments. These are all hot subjects for the third party providers building Multi-Clouds support systems. A particular open subject is the assurance of a certain level of service quality in the use of several services from different Clouds.
Various solutions to check the quality level of the Cloud services have been investigated in the last half decade. We discuss the existing approaches and their completeness from the perspective of building support systems for Multi-Clouds, identifying the gaps and potential solutions. Concrete examples are taken from the recent experiments in developing Multi-Cloud support systems by the teams involved in FP7/H2020 ICT projects like MODAClouds using model-driven engineering technologies, DICE supporting Big Data applications, or SPECS ensuring the security monitoring.
Industry Track
Cognitive Computing: How next gen computing changes the way we live and work

Florin Manaila - IBM Systems Hardware division
Florin Manaila works as a Senior IT Architect & Lead Architect in Romania for IBM Systems Hardware division across South East Europe. Florin has over fourteen years of experience concentrated in information systems design, business/mission security architecture, enterprise risk management, information assurance research, and business consulting. His client experience covers EU commercial and government civil and defense agencies. In last three years has specialized in massively Parallel Computing and Cloud Computing data protection and privacy architectures and design. With underway patents for Cognitive Computing and IBM Watson technology. He is Master Certified IT Architect by the Open Group and member of important professional associations like SNIA, TCG. He believes that "a great architect should design with the knowledge of both the present and the future... Good design comes out of good and adequate knowledge of the future."
Abstract:
In today's world, it can be difficult to stay abreast of the latest technological trends and distinguish true opportunities from overhyped fads. Despite tremendous advances in cognitive computing capabilities, organizations have only begun to scratch the surface of potential for this innovative technology. From improving customer engagement to enhancing research capabilities that identify new, life-saving medical treatments, the potential value of cognitive-based solutions is boundless. While realistic about the future of this technology, we believe there are multiple innovative opportunities for cognitive computing across industries.
Proceedings and Previous Editions
The 12th edition of GECON follows the very successful past GECON conferences , where high-quality technical papers have been presented.
As in the previous conferences,
Accepted papers will be published in the proceedings that are published by

Springer LNCS

Extended versions of up to 5 of accepted GECON papers will be invited to get published by Elsevier in a special issue on the Economics of Computing Systems of the

Journal of Future Generation Computer Systems.

This year, for papers targeting pure business and economic aspects within the conference, a special issue of the

Springer Electronic Markets journal

is intended for up-to-5 papers.
Visit the submission page for more information on the publication and reviewing process.